Pay with confidence
All MassMutual Federal Credit Union credit cards boast no annual fees, low interest rates, fraud protection, and more!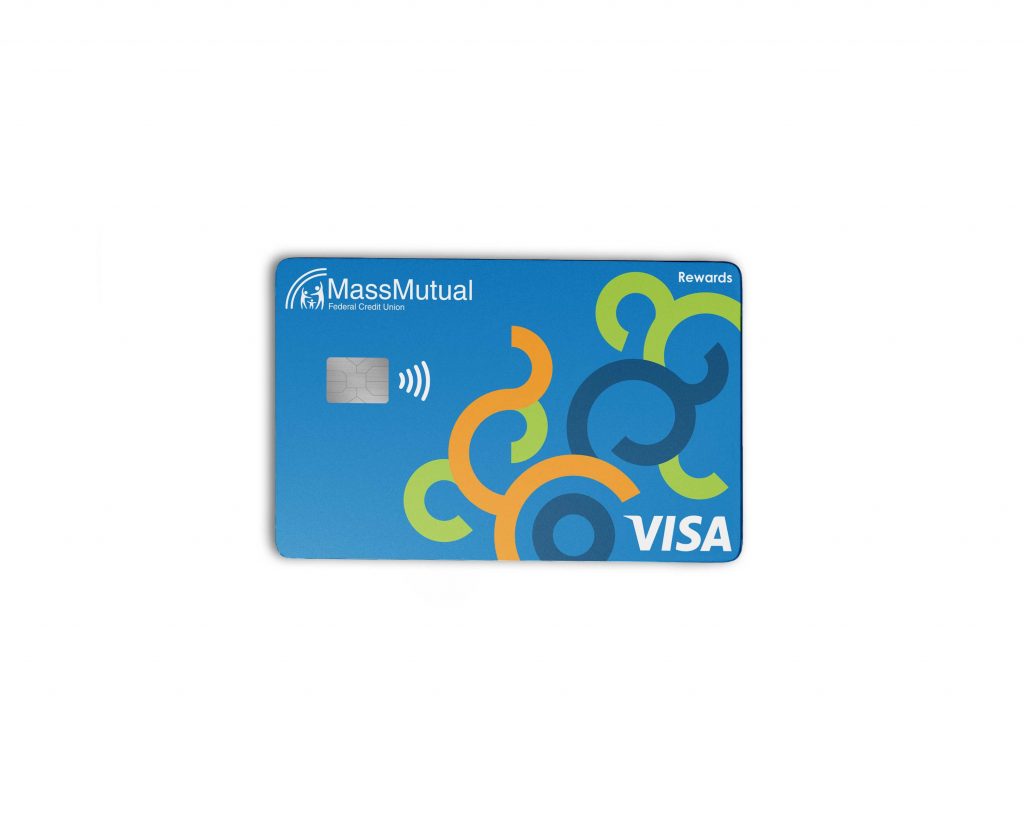 Rewards Visa® Credit Card
Enjoy unlimited rewards everywhere you spend! Earn 1 point per dollar spent and redeem for merchandise, travel and more.
Platinum Visa® Credit Card
Want a generous credit line and a premium rate or hoping to consolidate debt? Then this card is made for you!
*APR = Annual Percentage Rate. Promotional and variable rates are based on credit history. A finance charge will be calculated from the date the purchase posts to your credit card account. All APRs may increase if you default under the terms of your Card Agreement.